Services - Complete Audio Production and Post Production...
Dialog and Voice-Over
Recording
The acoustic isolation and overall sonic purity of AudioVision's recording booth provides a great sound and a comfortable environment for voice talent. The booth can easily accommodate 3 to 4 people, making it a great choice for multiple voice projects. Also included is video playback.
Sound Effects and
Foley Services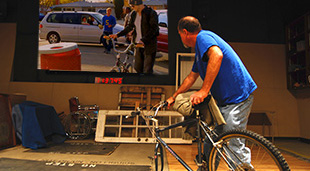 In addition to an extensive library of pre-recorded sound effects, AudioVision can also custom record (either in-studio or remotely), any needed sound effects. We also can provide complete Foley recording and cutting in a world class Foley stage.
Dolby Calibrated 5.1
Surround Mixing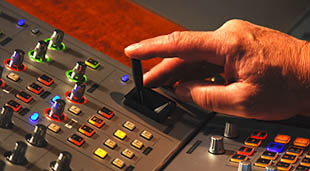 Studio A has been mixing 5.1 projects for years, and was designed for good translation to most any room size. A large dub-stage feel in a smaller, more intimate setting, Studio A is the perfect the setting for 5.1 mixing of Indie features and Television programming.
Radio Production
and content creation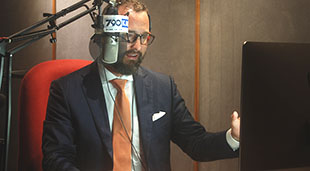 Daily and weekly radio production for local and nationwide outlets. ISDN and Source Connect alows us to quickly connect to stations airing some of the most popular shows today. Count-down timers and GPS master clock are available.
Magnetic Tape
and Vinyl Transfers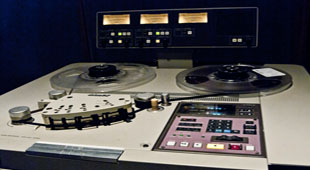 We can transfer 1/4in., 1/2in., and 2in. audio tape, as well as 33,45,and 78rpm phonograph records to digital files. Also, we can provide sophisticated noise reduction processing and output in all popular digital audio formats.
ADR and Foreign
Language Dubbing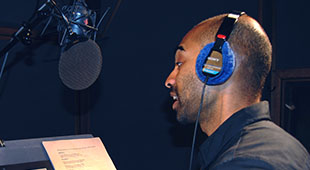 AudioVision provides full ADR services for film projects. The Fairlight ADR system is one of the most sophisticated and flexible systems available today. Complete Foreign Language services are available, including translation, voice talent casting and session supervision.
ISDN & Source Connect
Audio Connection
Our Telos Zephyr ISDN codec provides world-wide connections to studios and talent. Source Connect offers an IP solution for high-quality audio transmission at a significant line-charge savings. Available to both producers and voice talent.
Audio Cleanup
and Noise Reduction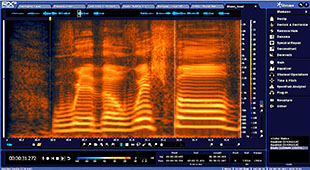 Utilizing the latest and most powerful software tools available, AudioVision can perform near miracles on poor quality audio. Reverb reduction is one such tool that can literally save an otherwise unusable recording.