The AudioVision People
Bill Trousdale, C.A.S.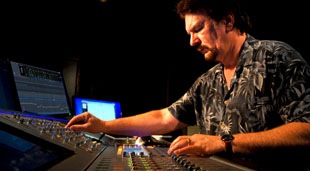 AudioVision was designed and founded by senior sound engineer Bill Trousdale. Bill has been involved with nearly all aspects of professional audio for over 40 years. He started his career in airline audio entertainment and branched into complete audio production, studio acoustic and technical design, live event sound design and staging. Recent projects include highly sucessful direct response television programs and award winning feature films. Bill is also an active member of CAS (Cinema Audio Society)
Allison Moffett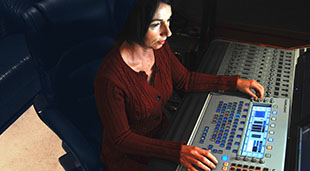 Allison Moffett is an experienced engineer, audio producer, and voice actress. With over 15 years experience, Allison brings her combined knowledge behind the mic and behind the glass to every project.
With AudioVision, Allison works as a recording and mixing engineer, booth director, and project coordinator. She has also lent her skills in Foley to AudioVision feature film projects.
Edward McDonald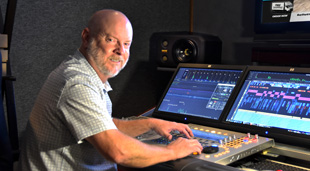 With over 30 years experience, Ed heads up Studio B operations producing AudioBooks, Podcasts and radio content. Ed has been actively involved in the music and audio industries as an engineer, musician, and facility manager.
With AudioVision, Ed works as a recording and mixing engineer, as well as an expert on file delivery protocols for ACX and Audible. He has also worked as a Sound Designer on feature film projects.